Ad Blocker Detected
Our website is made possible by displaying online advertisements to our visitors. Please consider supporting us by disabling your ad blocker.
My diabetes wasn't stable all the time and I knew when I was sporting, the results were way better. That's why I did the Mud Masters 2016 in Biddinghuizen. Of course I choose the smallest distance, which was 6 Km.
Mud Masters 2017
My next challange was the Mud Masters Haarlemmermeer 2017 12Km. This time I did practise the running and I was able to run 15 Km complete. So that has to be sufficient for the 12Km Mud Masters. Diabetes controls my life and some exercise is needed to have a stable sugar level.
The temperature in April was 11 Celsius. In a short and tee is very cold. Especially when you are sometimes totally in the water. I used a thermal shirt. This was a very pleasant shirt. Nice and warm in the water. Don't use cotton clothes. A lot of people were having it too cold and even some need a thermal blanket.
Because you got an rfid Mud Masters make some nice action pictures when you're doing obstacles.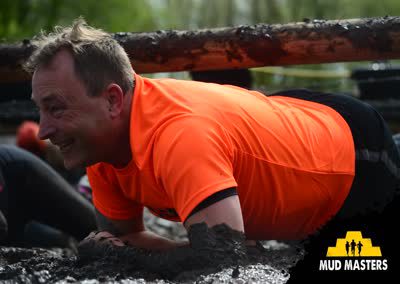 Although I got a Omnipod, I had no problem with the obstacles !
Yeah ! I finally finished the 12 Km in 2 hours and 10 minutes. But the time is not relevant. sometimes you will have to wait 5-10 minutes at an obstacle before you can try it. Only the first (18Km) run is for a fast time. The rest is just for the fun.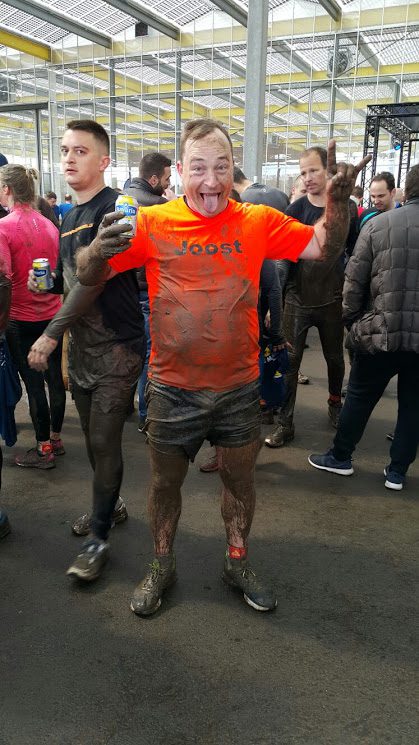 Here is the parcours of the Haarlemmermeer 2017. I ran the blue and red circle. If you are a real die hard, you can run the 18 km and then you get all the obstacles of the run !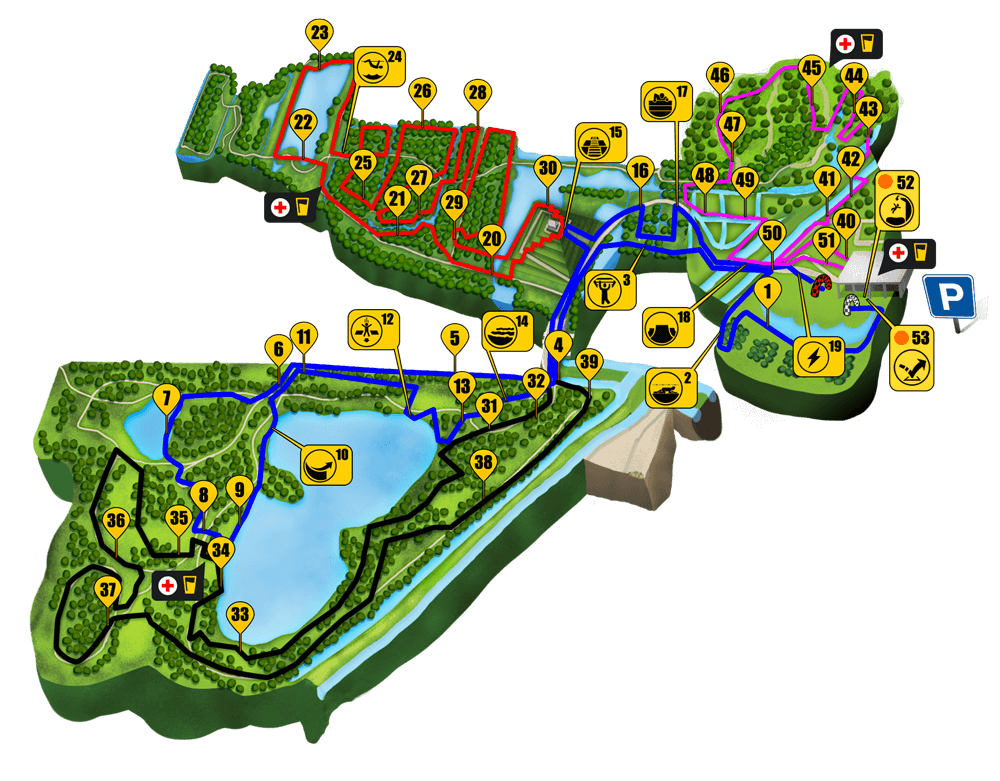 And after the run you can get your t-shirt ! 😉