In may 2016 I started, since the first time in my life, with running. Just to make sure I could make the finish line in september 2016 during a mudmaster race. Then there was the 5K run, the 12K mudmaster run and now, 18 months later I am a Las Vegas Marathon finisher !
I don't have the body of a real runner and the only thing that me motivated to run was my diabetes. My goal was never to set a quick time, but just to finish the Marathon. It was a long proces and here are my 5 personally tips.
Tip 1 : Run on heartbeat
You can run faster and faster, but within a couple of km's your legs won't be able to carry you. When you're starting with running on your hearbeat, you will start slow, but after a few trainings you will notice that you can go faster and faster without raising your heartbeat. There are some heartrate zones and you will have to find your sweet spot. Some say it is 140 bpm and for me 155 works very well. (Las Vegas is located at 600 meter above sealevel)
You can also see this post regarding running on heartbeat.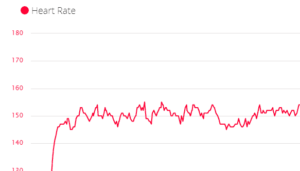 Tip 2 : Have your own strategy
First I thought I could run 4:30. I knew it's gonna be hard and I noticed during trainings in Las Vegas that my heartbeat was higher then in the Netherlands. So I calculated that I could do 6:45 min/km and still have room to have a walking break at 10k, 20k and 30k of 3 minutes. (Also to have my gels reordered, fill my cans with bottled water etc.)
During the start I was standing near the 4:30 pacer guy. Unfortunally he started to quick and when I was at the 10k I stick to my plan to have a break. It's hard to get your pace back when you walked a few minutes, but I did manage it.
Al important things I figured out before the race, I wrote on my arms. What would my times be at the 10k, 20k and 30k including pause, pace etc etc.
Everybody is different and there isn't one strategy. What is your goal and don't try to loose that goal !
Tip 3 : Drink and Eat !
During the marathon you will need a lot of water and fuel for your body. A 10k you can run without water or gels, but a marathon is different. In Las Vegas the water is with chloride. Normally that's not a problem for me, but for this run I choose not to drink it because of my stumach. So in the beginning I ran with a bottle of water (And a belt with also 500 ml of bottled water). After 6k my girlfriend stood on the site with a new bottle of water. I drank at every gatorate stop and in total I had about 2 liter of bottled water and gatorate. That is okay, as long as you fill your reserve after the race with an isotone drink.
A day before I already stuffed myself with carbs and during the race a had a gel every 40 minutes. I never had any stumach pain.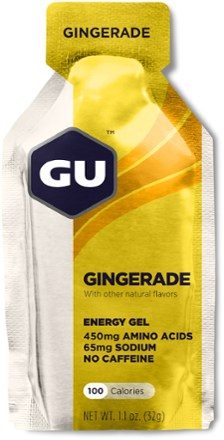 Tip 4 : Walk
When you're not a fully trained person like me, it's hard to have the same pace the whole marathon. After 25k I got my first cramps. In my lower arms. Later at the 30k I got cramps in my legs and I started to walk. Not at a "shopping pace" but more like 6.5-7 km/h ! You're using different muscles then en you can give some other muscles rest ! Walking isn't bad when your goal is to finish within the limits.
Tip 5 : Have Fun !
Most of all have fun in the marathon and also have fun during the preparation. Enjoy every step although it's hard when you muscles aches. Make new friends when you are waiting for the start. When you have the right food, preparation and mindset, you can finish the marathon just like me !
I never had a longer run then 20k! Most of my trainings were just 5-8k. I liked the interval trainings and heartbeat trainings.