Since the beginning of this year I am living and working in the United States. This relocation from the Netherlands was a big journey. If I am reading some other blogs and comments, it looks like it's an easy thing to do. Well.. Trust me.. It is not !
YES! I have the new role
In December 2018 I had the opportunity to apply for a job in the United States. This job was still within my company. At that time we decided not to do it and I had already a good conversation with my wife about moving to the United States.
Somewhere in June 2019 I heard about a new role within my company. This job was in San Jose, CA. I applied for the job and I had to do six interviews! Four interviews were remote from the Amsterdam office. The last two interviews were in the office of San Jose. Just a few hours before I was heading back to the Netherlands, I received a nice phone call. I had the job.
Back in the Netherlands a lot of things were starting. Of course paperwork for the new contract, but also getting into the process of getting a visa to work in the United States.
The total amount of time of this hiring process was about 9 weeks. Now the fun started to begin : Applying for a Visa.
L1b Visa for the United States
To be able to work in the United States you will need a visa. In my case it was a L1b Visa. This is a visa where you already were working for the same employer for more then a year. Luckily my company sponsored the whole process and they even have connections with a specialized company who is preparing visas for about 60 persons at a time.
In the beginning I did see only one task on the website which I had to fill in. It took me about one full week to have all the details and scans of all kind of papers. Even my old managers had to write a nice letter for me… And they did… Thanks Vincent and Robert ! My new manager had also put a lot of effort in answering some forms. After some weeks everything was uploaded and the waiting began. It took about five week for the visa company to have a lot of papers created for me. I could now file everything. Create a DS-160 form online and schedule an appointment with the consulate in Amsterdam.
I had to wait about 9 weeks before I had the appointment and this date was way later then the January 3rd on which I would start working in the United States. Online you could see if there were any dates and I checked the site daily. Finally I found a new spot somewhere at the end of November. Together with my wife and a lot of forms we went to the consulate. It seems that about 30 persons had the same 1:30p appointment. You had to wait several times. At the window everything was done quickly. They asked some questions, but not much. Within 2 weeks our passports were returned with a Visa in it. Hooray !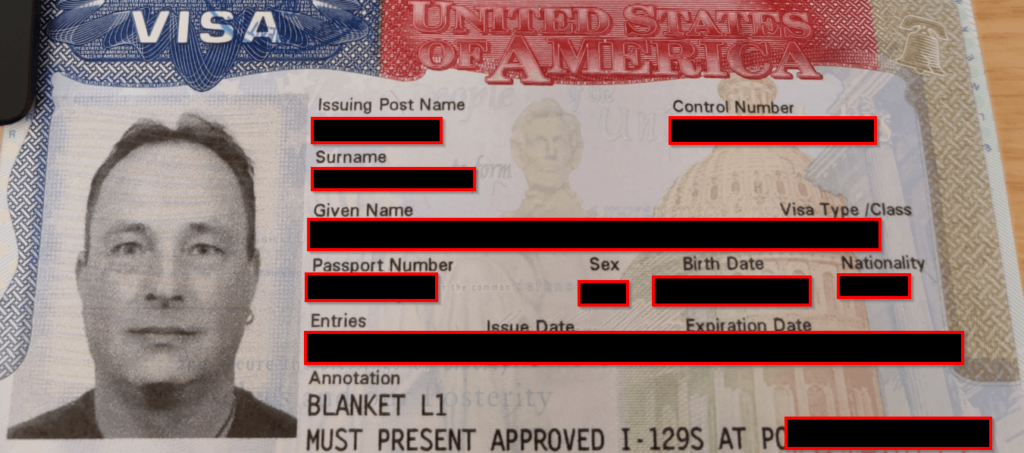 The first time at the US border, you have to show the I-129s form. Some stamps were placed an it and that was it… I could now work in the United States.
The Move to the United States
There are several ways to have you stuff moved to a different country. We did it by suitcases. It will take a while, and there are some trips scheduled in this year to Amsterdam, so that's not a problem.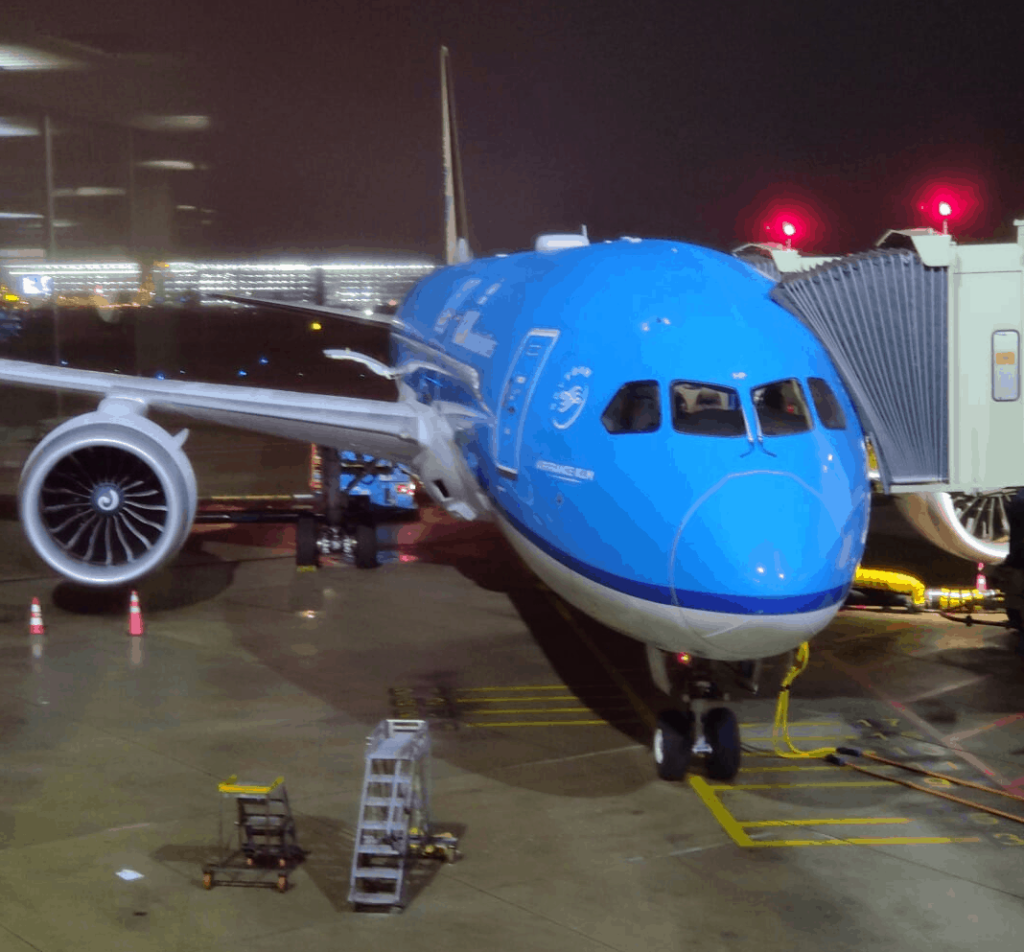 The first two weeks I was able to sleep in a hotel and drive around in a rental car. On January 14th I received the key of my apartment.
Prior the move, I already opened a bank account and did put some money on it. The account was active, but I couldn't do anything yet, because I didn't have a Social Security Number (SSN) yet. For the apartment I needed a cashier check and that was now possible.
Getting part of the US system
In the beginning you are in an endless circle. The first thing you will need is a SSN and after five days I went to a Social Security Office. I had to wait for about 2 1/2 hours and then everything was settled. Now I had to wait about one week to receive the card and number.
When you have a SSN it's easier to activate your bank account, get a loan, apply for credit cards and get your drivers license.
In California you must do you written and drivers test for your drivers license. It doesn't matter if you have your dutch license for over 27 years. It was very easy to get it, but it consumes a lot of time. For my drivers test I drove to Visalia (3 1/2 hour drive one way) to do a drive around for about 10 minutes and that was it.
Healthcare is something you want to know in advance regarding the costs. I have diabetes and in advance I knew the cost and treatment that are possible.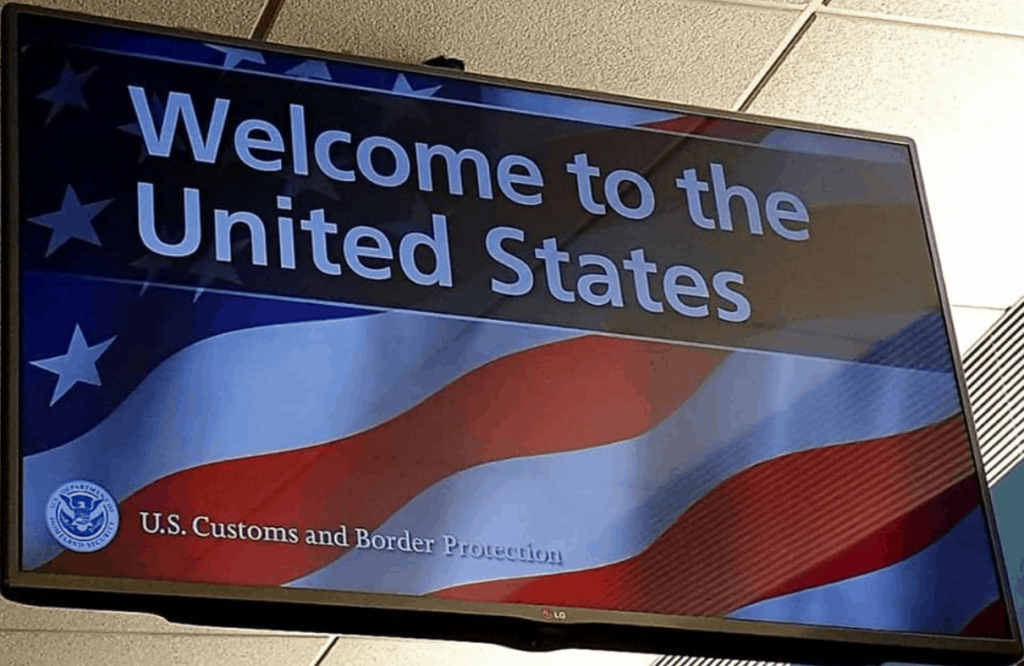 Conclusion
Don't think it's easy to start quickly in the United States. First you will have to do a lot of stuff to get your Visa. And when the day is there that you're moving to the United States, a lot of other things you should arrange. Luckily my work was sponsoring me and gave me very good support. I couldn't do it without them.
And a big thank you for my wife. It's a journey I couldn't do it without her support.
Think twice to do the jump and when you have to opportunity : Go For It !!!
Information about SSN : https://www.ssa.gov/ssnumber/
CA DMV Handbook : https://www.dmv.ca.gov/web/eng_pdf/dl600.pdf