After installing ESXi on a SD-Card I received the error message :

What is the solution for this issue ?
First I got to see how the local datastore is called. This I am going to use to write the logging to.

Goto Settings of the server. Click on advanced settings.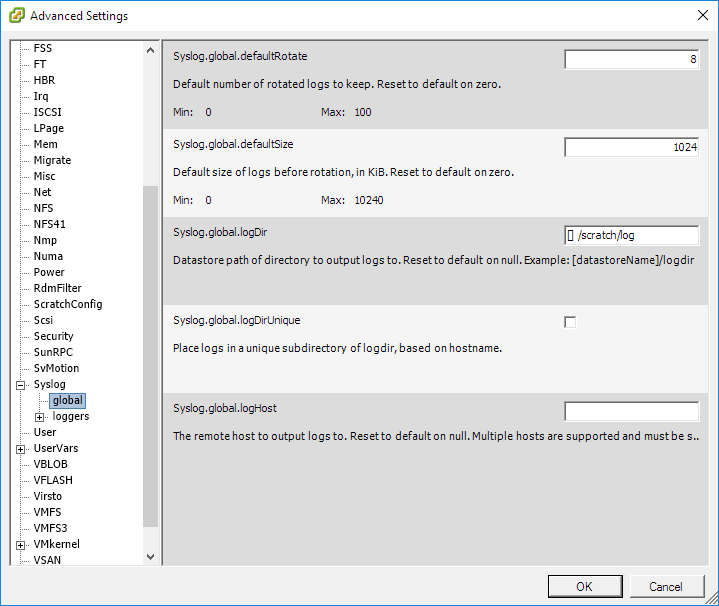 In Syslog.global.logDir you will have to fill in [datastore]/<directory>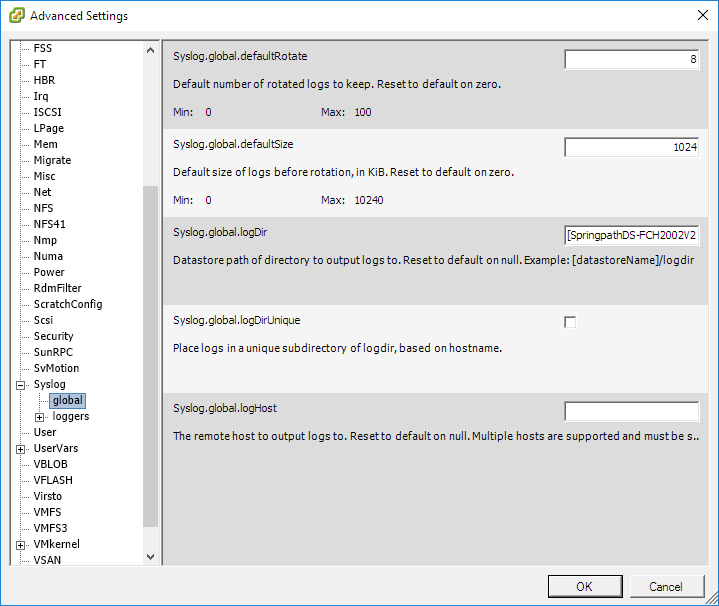 Just wait a couple of seconds and you will see that the error message is disappeared.