Ad Blocker Detected
Our website is made possible by displaying online advertisements to our visitors. Please consider supporting us by disabling your ad blocker.
You see them in every Dutch city, on every market and there are always people buying it. "Vietnamese Loempia's". But are those Loempia's really Vietnamese or is it just a product that is created for the Dutch people?
Lumpia, Egg rolls, Spring rolls
When you search the internet to find out where it all started, you have to understand all differences between Lumpia, Egg rolls and Spring rolls. The main difference is the wrapper. There is no "1" recipe of the rolls and I don't care if you call everything egg roll or Lumpia.
Where did we learn it? Vietnam.
In the Dutch supermarkets you can buy some "Loempia Wrappers". Just put some vegatables and some meat in it and that is basically it.
When my wife and I were on holiday in Vietnam in 2019. On a cruise, a guy demonstrated some kind of "Vietnames Loempia".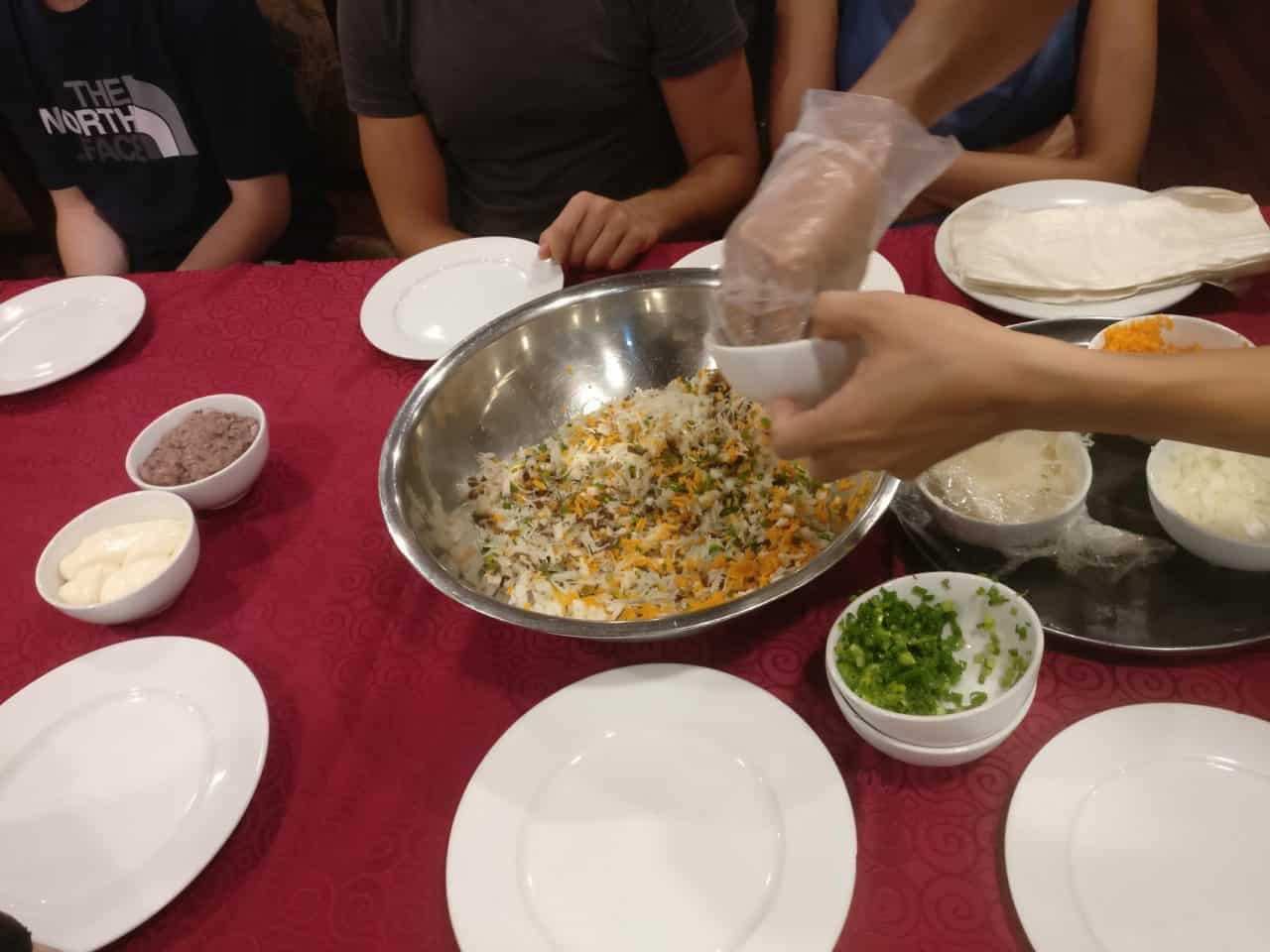 And of course we ate all kind off egg rolls, spring rolls. Fried or Cold. it's all possible. As long as it fresh.
Recipe "Vietnamese Loempia's"
This is kind of how we are making the "Vietnamese Loempia's". You can put everything in it what you like. As long if it is fresh food, it will taste delicious.
Ingredients:
Carrots
Spring Onion
Pig or Chicken meat (Of course you can do it also without meat)
pepper and salt
Bean Sprouts
Glass noodles
And the secret ingredient : Mayonnaise.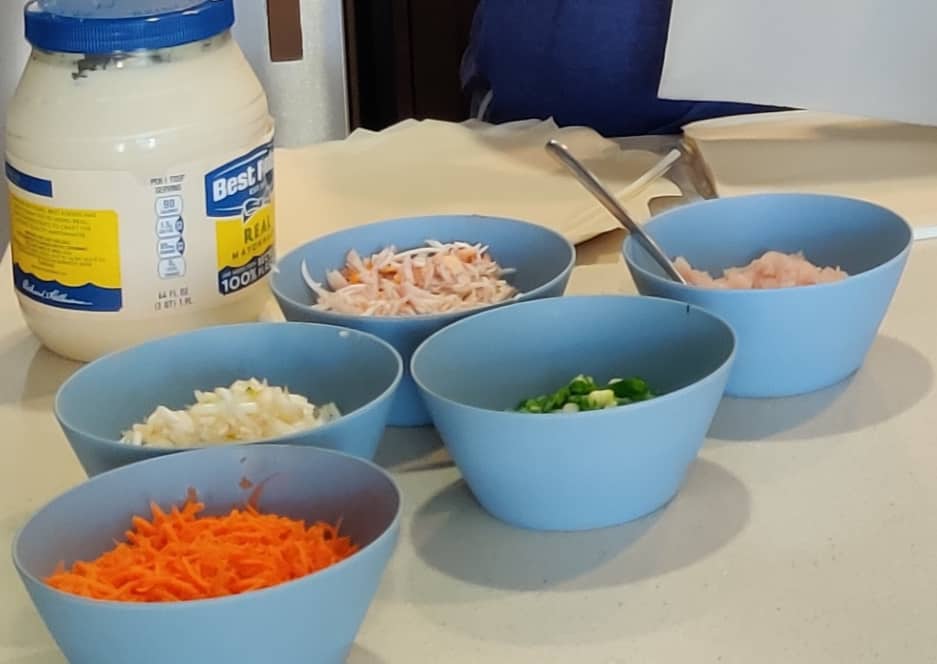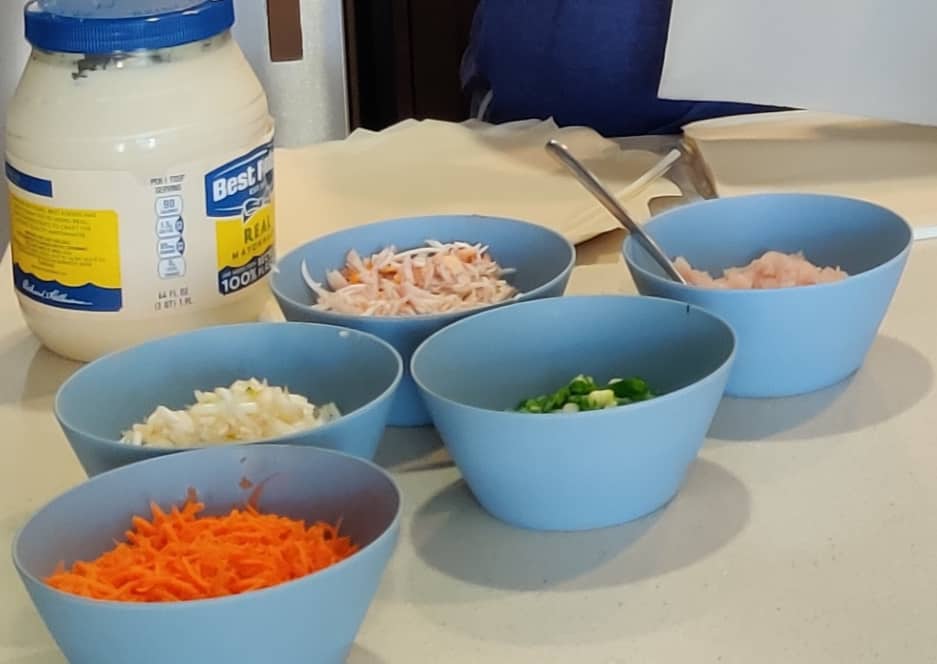 Put all the ingredients into a bowl and add the Mayonnaise.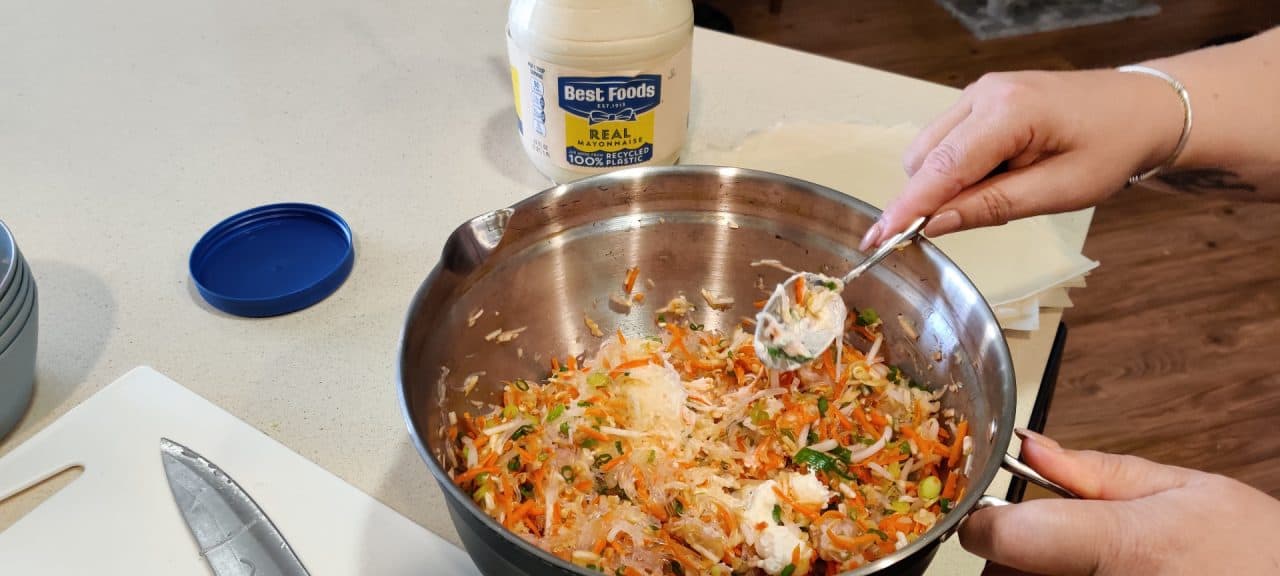 Put it on a wrapper and fold it. You can use square or circle wrappers. This is a personal choice. You can use the egg wrappers or rice paper. Make sure the wrappers are pretty wet so they are easy to handle.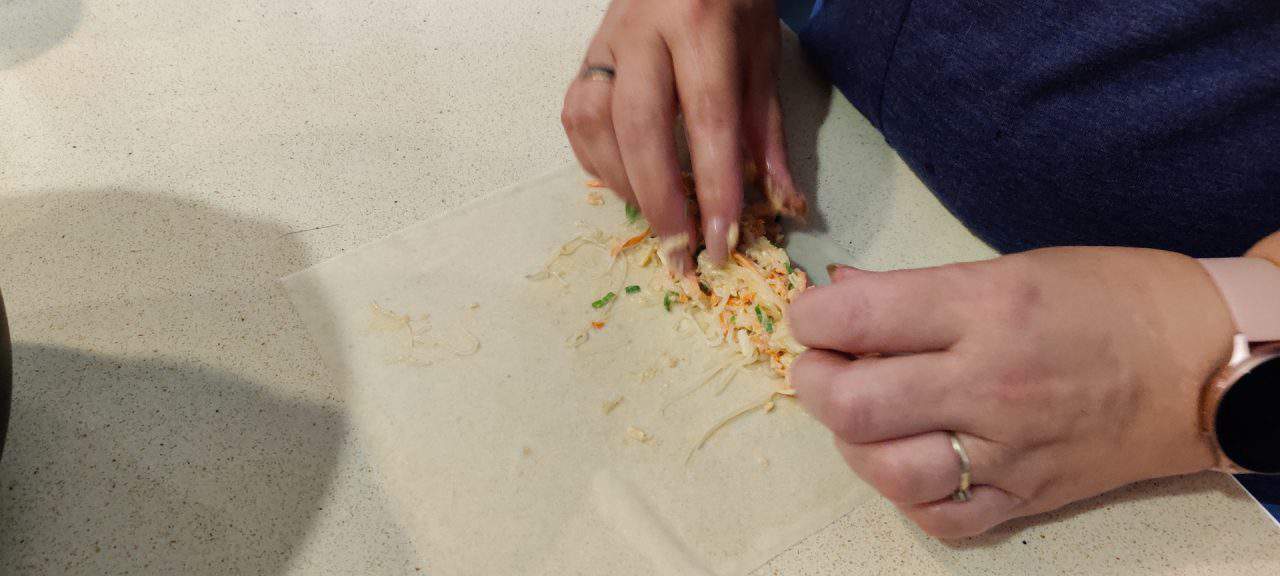 Here is the first result of a bunch of "Vietnamese Loempia's".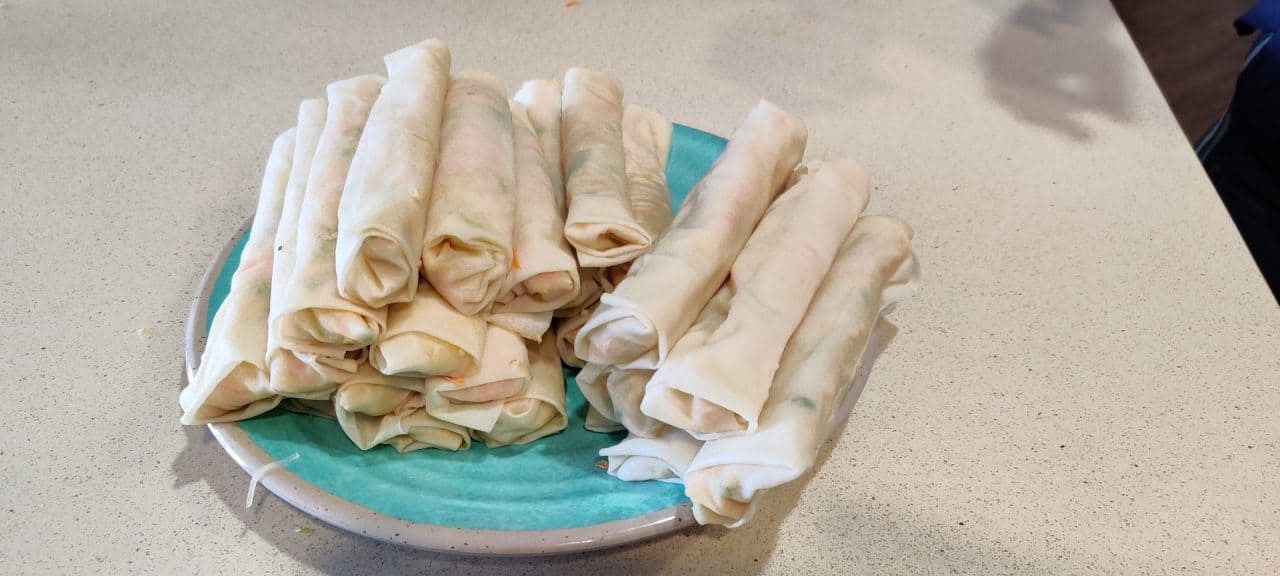 22 Rolls within 20 minutes.
Let's fry the rolls.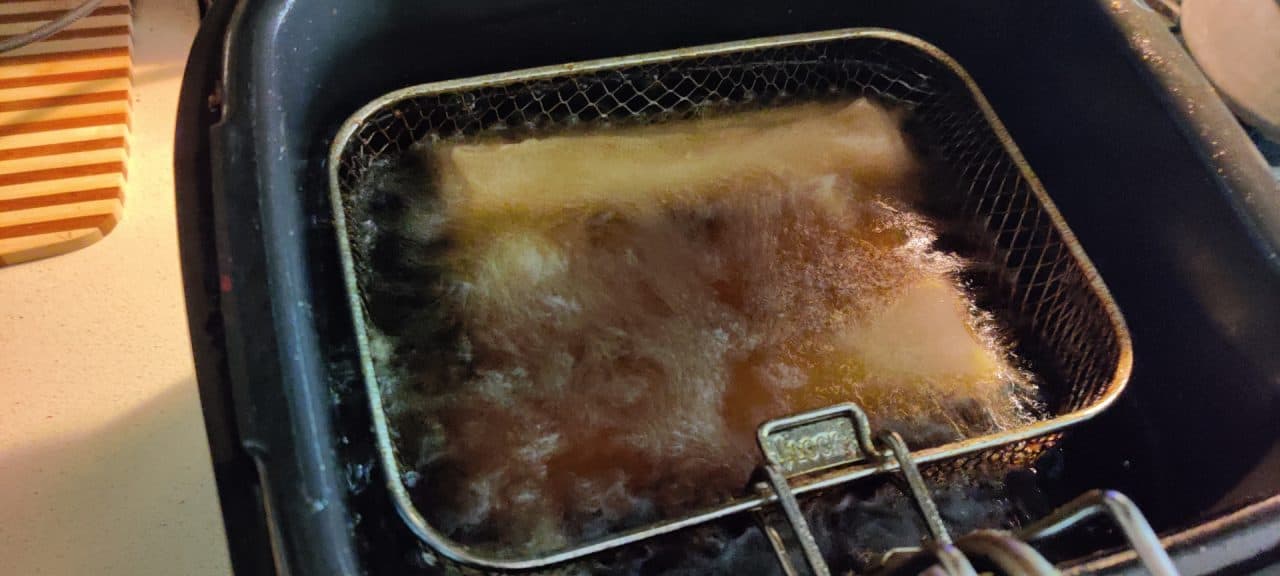 And eat the rolls with some Sweet Chili Sauce.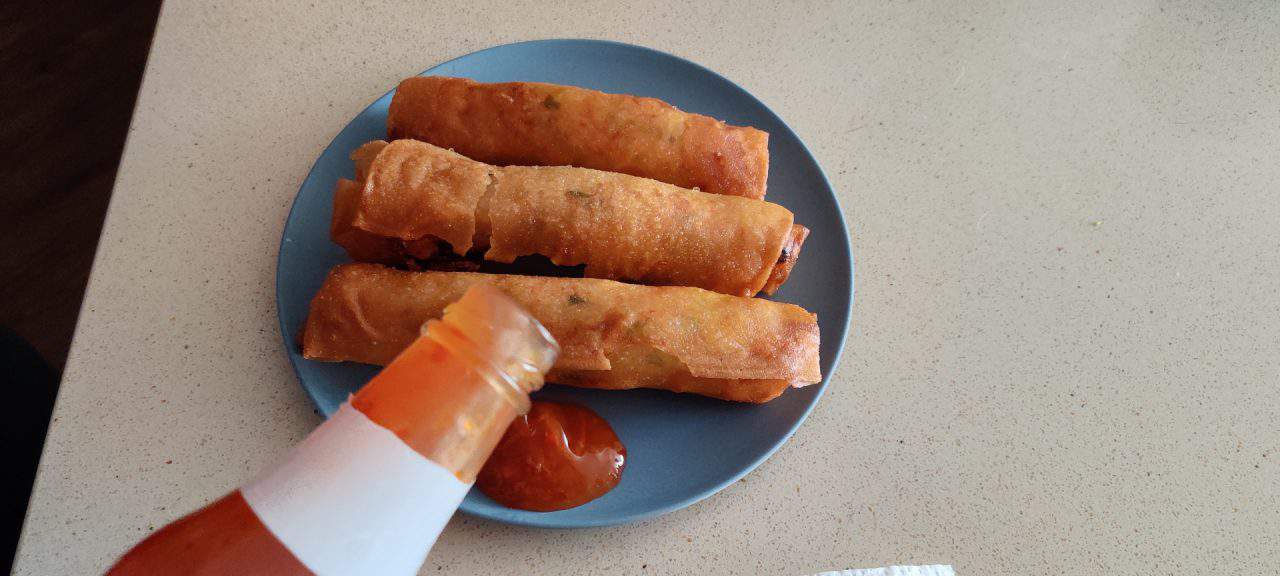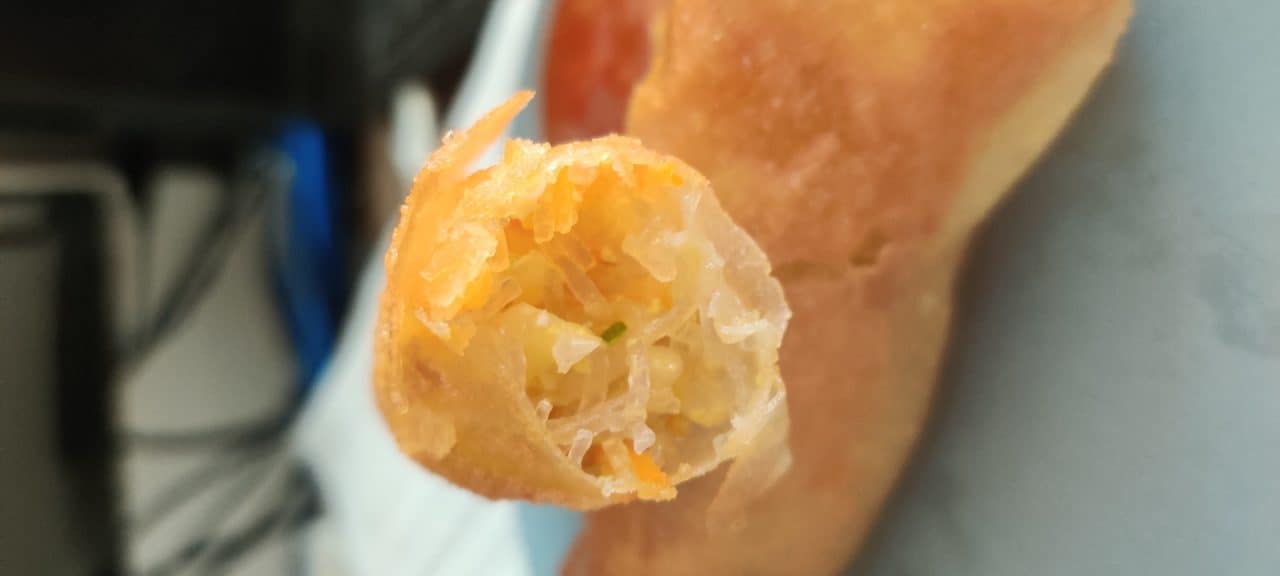 If you have more than enough rolls, you can put them in the freezer.
Some other Food Blogs: