Ad Blocker Detected
Our website is made possible by displaying online advertisements to our visitors. Please consider supporting us by disabling your ad blocker.
I passed my CCIE Voice lab in feb 5th 2008. In 2014 Cisco changed the CCIE Voice into CCIE Collaboration, which was a logical step for them to do.
Before feb 16 2016 you could change your CCIE Voice into CCIE Collaboration if you passed the 400-051 written (or Collab lab) and create a case at Cisco.
On feb 1 2016 I passed for my 400-051, just to re-certify my certificates and I was thinking if I should change the Voice title into Collab title.
Although my heart is with Voice, the future is for Collaboration, so I changed it… I ain't CCIE Voice anymore. 😉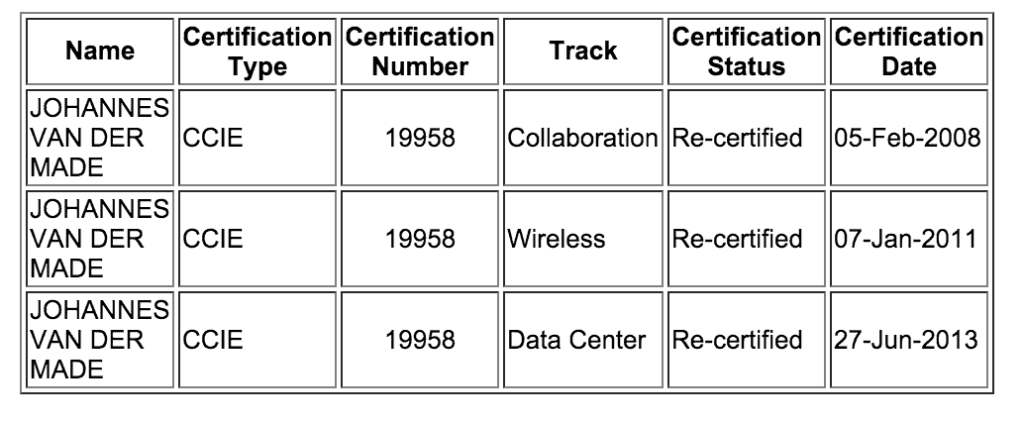 The CCIE Verification tool can be found at :
https://ccie.cloudapps.cisco.com/CCIE/Schedule_Lab/CCIEOnline/CCIEOnline?verify