Everybody can upgrade a Hyperflex cluster !
Changes in Hyperflex 2.0(1a)
To have the Hyperflex All Flash working, you will need the Hyperflex 2.0 Data platform. With a hybrid solution (Hyperflex with the 10k spinning disks) you can also upgrade to the 2.0 version.
During the installation you can configure FC and iSCSI connections !
All Flash Support
Turn on the locator leds during installation.
How ?
You can click the upgrade button at vSphere web client or via the Hyperflex UI (Still Tech preview)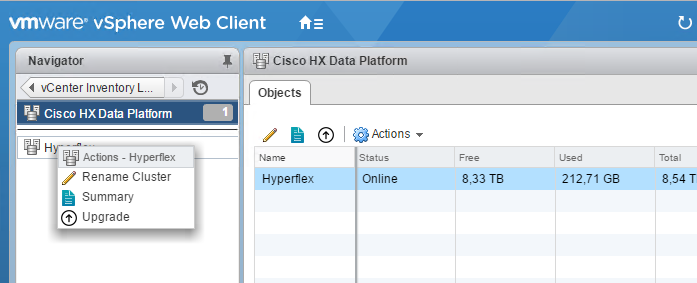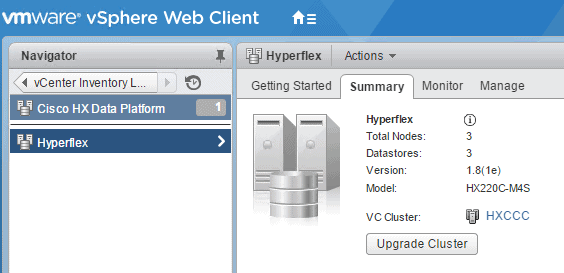 Once you click on the UPGRADE BUTTON you will see :

If you don't have an Hyperflex All Flash solution, you don't need to upgrade the UCS Manager to 3.1(2f)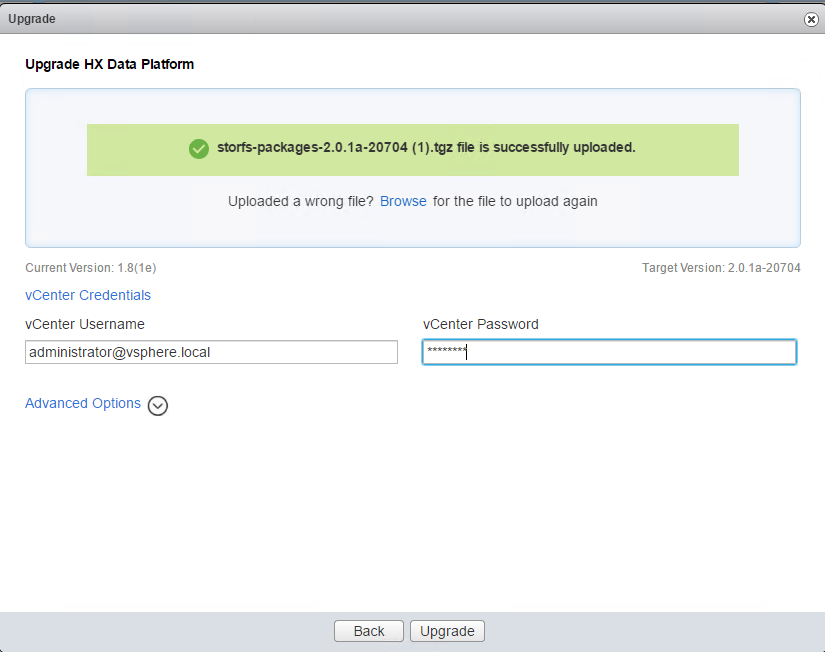 Fill in some credentials of vCenter and then the upgrade will start.
After about 50 minutes the whole cluster was Healthy and totally up and running again with the new software installed on it.
It's possible to upgrade the system also via the UI page of the Hyperflex Cluster.