Because I am living in The Netherlands, the metric system is what I know. I hope to run the Marathon of Las Vegas in 2017 and there everything is in Miles.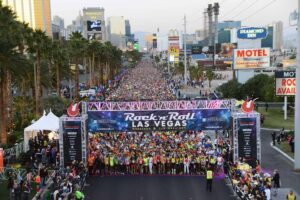 To practies for the Marathon in the USA, I create a conversion chart so that I know how many KM I should run for an x amount of miles. It's possible to have my watch set to miles, but the distances are often in KM during the race. Then I am totally confused. Right now I am creating a training schema and try to find a segment in "Robbenoordbos" which I can have clues when I am running in Miles.
KM to Miles for the Marathon :
[table id=3 /]
Miles to KM  for the Marathon :
[table id=2 /]
Links to other running blogs of myself :
Please like my Facebook Page to keep in touch for new posts on my Blog.