Yeah !!! I am a presenter at Cisco Live Barcelona 2018
TECCOM-1463 : Technical Seminar
On mondays there are Technical Seminars which you can follow for an additional fee. This year I am presenting the Hyperflex Ins and Outs Technical Seminar. Because participants are paying extra, the preperation should be very very good and that's why I don't post often on this blog.
Although the agenda and presentation are finished, during the seminar I will show some live demo's. As a backup plan I will have to record every thing I want to show. This takes a lot of time ! And it's loaded with live demo's !
After Cisco Live I will post some very nice new things about Hyperflex 3.0 and the configurations.
If you go to http://ciscolive.com click on Barcelona. Schedule Session and then you will see the content catalog.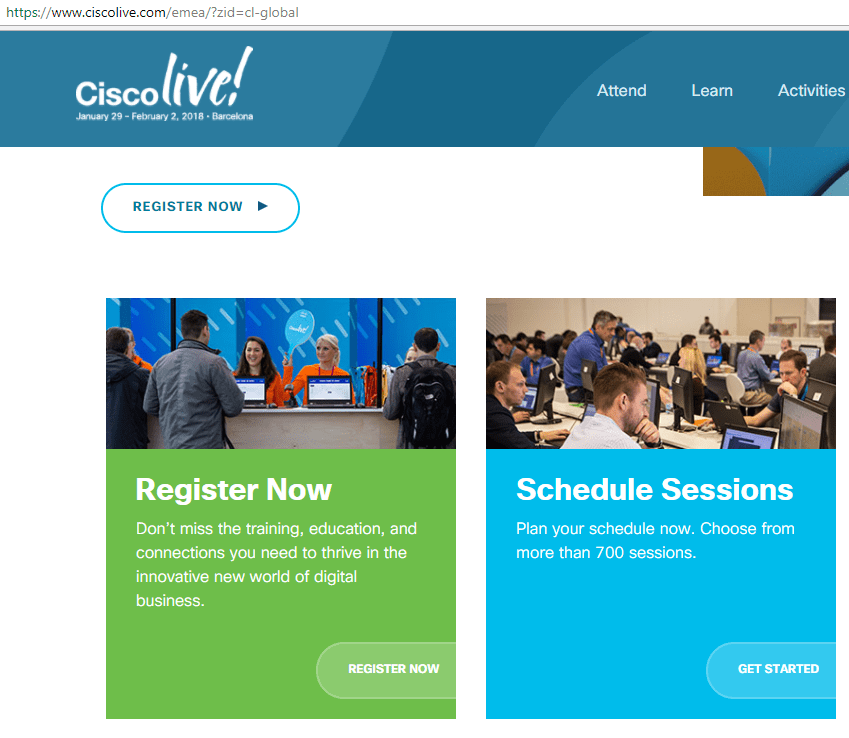 Just search for Hyperflex and you will find :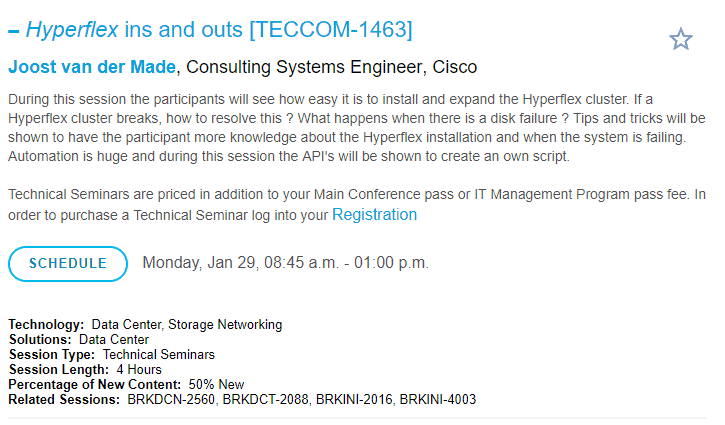 The agenda for the session is :