The first time I used a lightboard was in 2018. Together with a colleague we created some awesome videos and it was fun to make them.
With the Working From Home, I don't have access to a real big lightboard and I wanted to create some content for the next HyperFlex Data Platform release. That is why I tried to create a lightboard myself.
First Attempt
Luckily I have a wife who was a carpenter and she knows a lot of good tips regarding material.
I knew you would need a surface to write on, have a camera, mic and good lighting. I started with a piece of Acryl, but within 5 minutes I did noticed some very small scratches on the surface. So the acryl was replaced by glass. The led strips were working nicely. You are needing a LED strip to shine some light into the acryl/glass. The other LED strip is just for normal lighting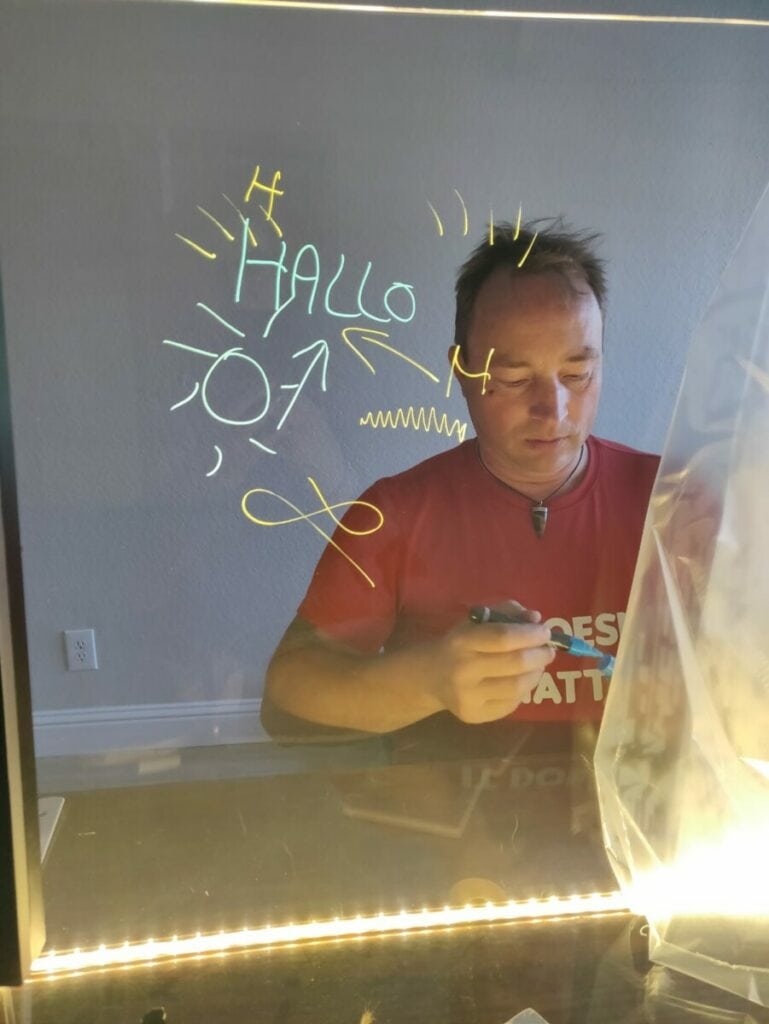 Materials used
Here is the total list of used materials:
4x Clamps
4x Shelf Brackets
1x Ikea Cabinet Top Glass
2x LED Strips (8 feet each)
1x Black Backdrop
1x Camera (GoPro Hero 8)
What can be improved?
The glass what I'm using is from Ikea and has some holes in it and the the edges are rounded. That's why it looks like green glass.
Starphire is way better glas. The iron in it is very low and crystal clear.
Right now I am using a GoPro Hero camara with the build in mic. This is working. I do have a Sony 4K DSLR camera, which I can use as normal camera with a HDMI to USB connection and on that camera I do have a polaroid filter. With this filter, I can setup a second monitor behind the camera and filter out the reflection of this monitor in the glass.
A mic in front of the glass is way better for the sound.
Current Setup
Here is my current lightboard setup, which is working for me. It's not professional, but at least I am ready to make some awesome videos!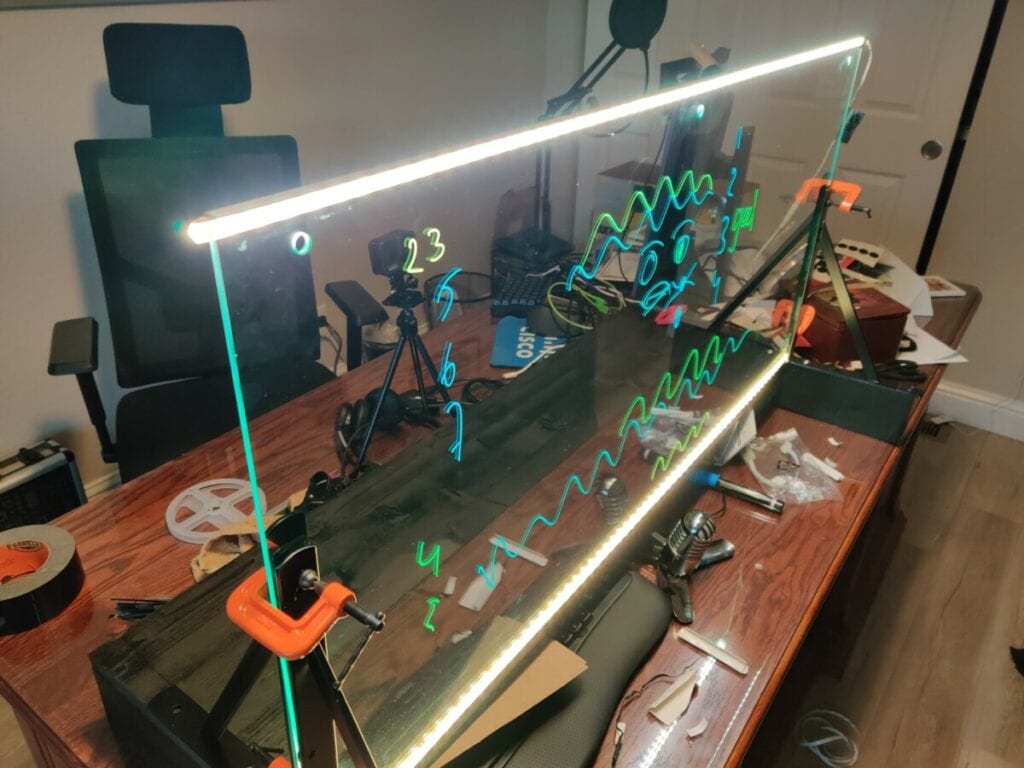 You will see the clamps and shelf brackets.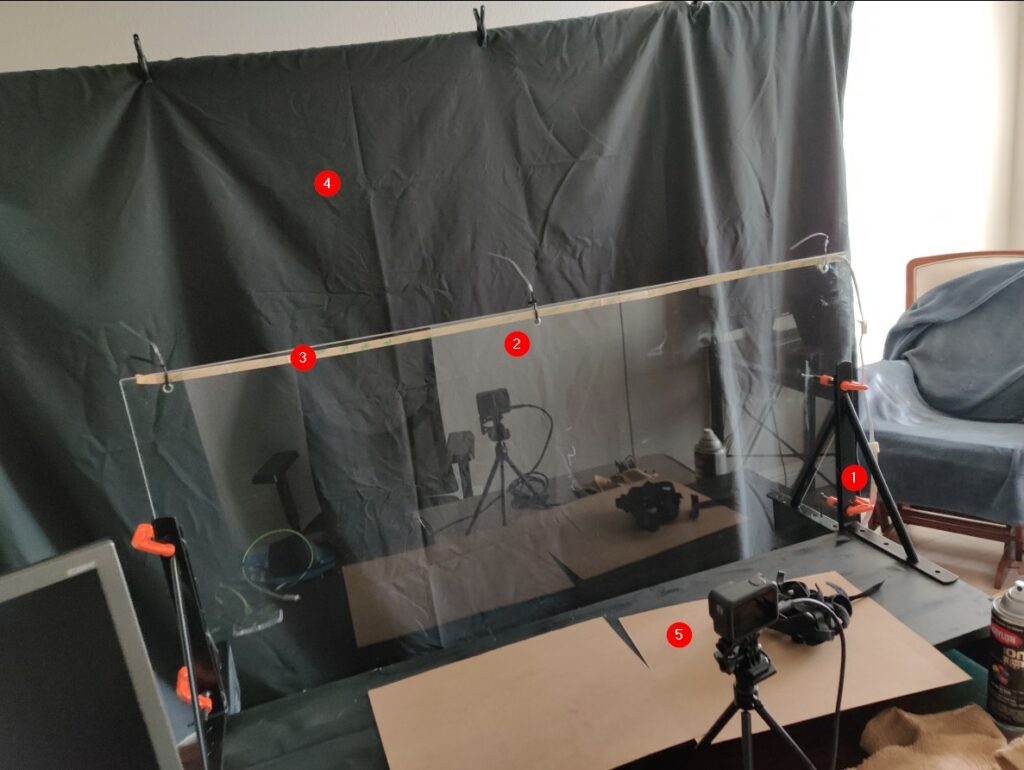 Lightboard Example
Here is the video where I explain what you need for a simple lightboard.