ReadyNode makes it easy to create a VMware vSAN Bill of Material.
In this blog, I said running VMware vSAN on UCX X-Series nodes is possible. Some of you don't believe me, but it is true. The UCS X-Series nodes are even qualified for VMware vSAN ReadyNode, making the configuration easier.
What is a VMware ReadyNode?
A VMware ReadyNode is a certified configuration for running VMware vSAN (OSA or ESA) on the server hardware. It is possible to tweak the configuration is your needs are a bit different.
Adjusting the CPU, Memory, NIC and storage within the lines of VMware vSAN are described in the vSAN Hardware Quick Reference Guide.
You can look at: VMware Compatibility Guide or keep reading for the current UCS X-Series ReadyNode.
Because the X210c node currently has a maximum of 6 drives, which qualifies for an AF-4/AF-2 ReadyNode configuration.
UCS X210c M6 ReadyNode
There are two different types of VMware vSAN: OSA and ESA.
The UCS X210c M6 is qualified for both configurations.
Here are the requirements for the OSA X210c M6ReadyNode:
The information below is searchable via the VMware Compatibility Guide.
The first configuration has NVMe drives. Two drives for caching and four drives for capacity (Per node).
This gives a total of 7.68 TB RAW Capacity per node.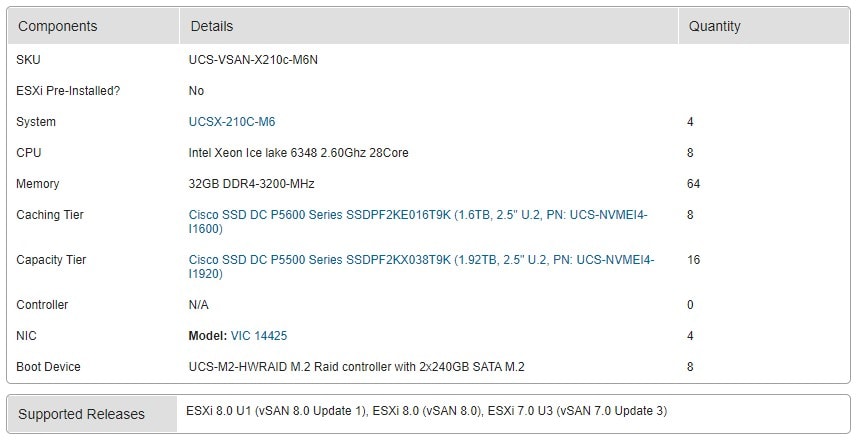 The second M6 configuration has a 4.8 TB RAW Capacity per node and uses SSDs.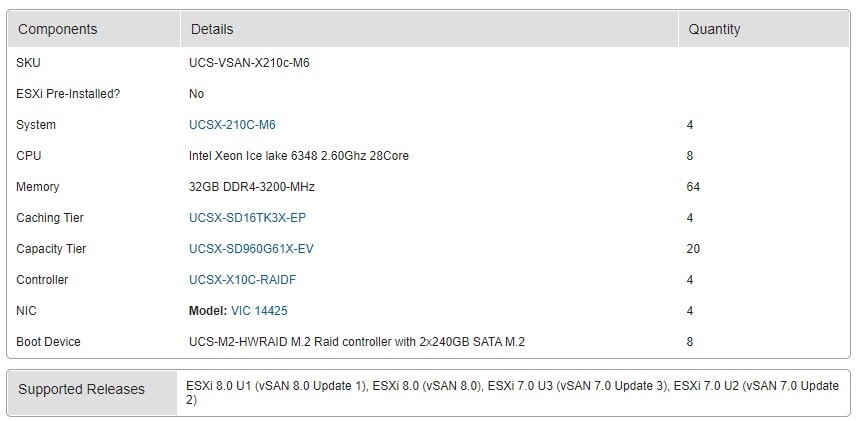 Below is an X210c M6 ESA configuration.. You can configure it on the VMware site.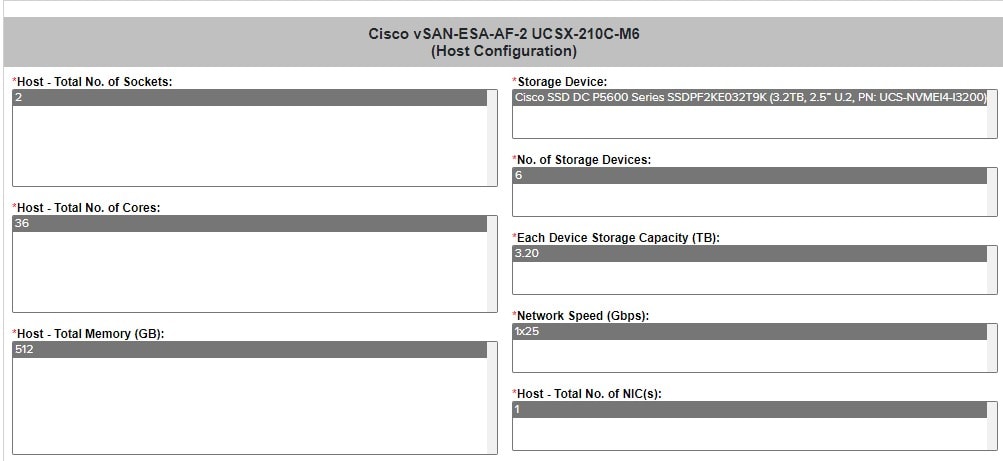 UCX X210c M7 ReadyNode
At the moment of writing, only one UCS X210c M7 is qualified to be an OSA ReadyNode.
The qualifying process will take some time, and more configurations will follow.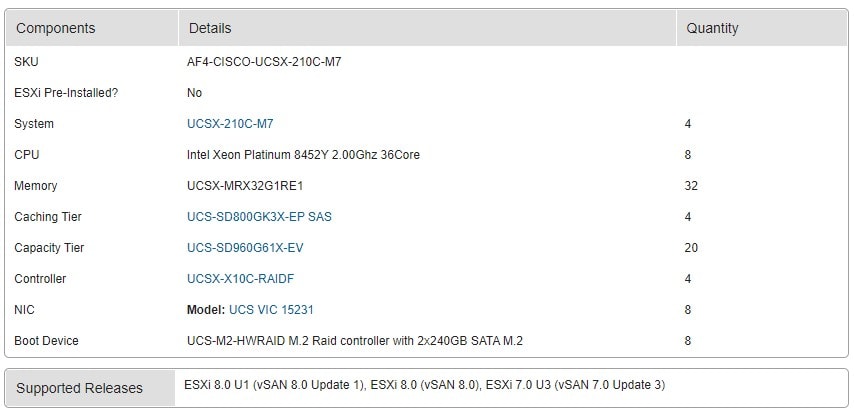 How to order UCS X-Series ReadyNodes?
In the ReadyNode configuration, you will see an SKU. This is not the SKU for Cisco, and you cannot find it on https://cisco.com/go/ccw.
The next part is for Cisco Partners, who have access to the CCW tools.
First, you have to login in CCW.
In your estimate, you have to click on: Find Products & Solutions

Select Solution if it isn't, and then you can Search by Solution Identifier.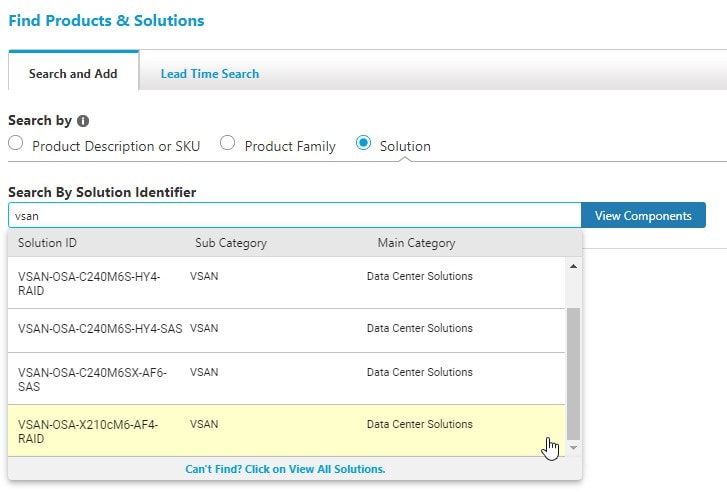 If you click on Can't find? Click on View All Solutions. You can choose Data Center Solutions in the Main Category. Scroll down for VSAN and then find the Solution IDs.

Searching for the right place makes your life easier.
Conclusion
Even though with a max of 6 drives per node, it is possible to run VMware vSAN on UCS X-Series. You will get the best of the best, and if the required capacity for your application is enough, why shouldn't you test it?