When I am working with a laptop, I am always using the trackpoint and not the trackpath. I really like it and probably I am using it since my first laptop in 2000! Why go from a trackpoint on the laptop to a futuristic looking RollerMouse?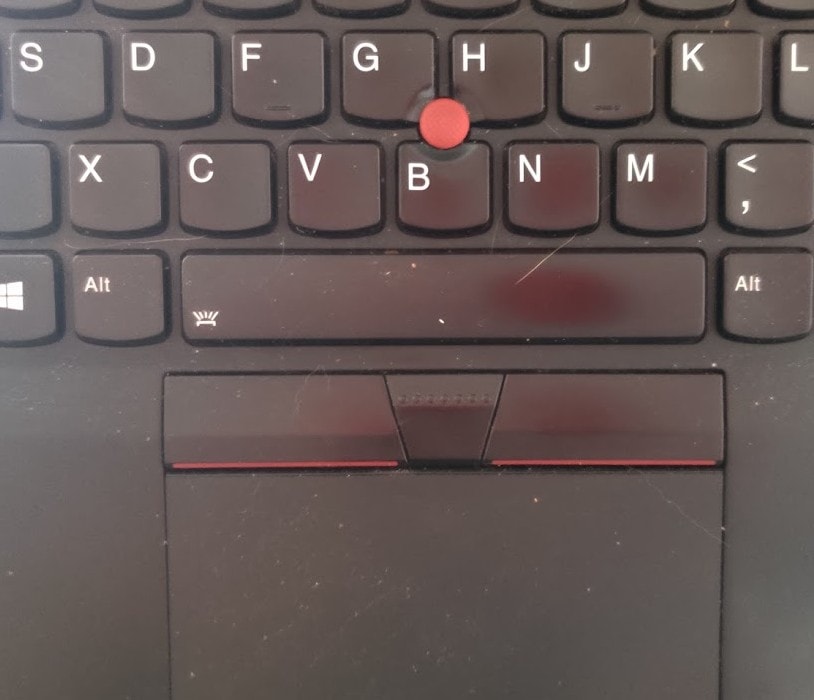 "Normal Mouse"
At the office, I am using a separate keyboard and mouse. This is just a normal default mouse and it is not very ergonomic.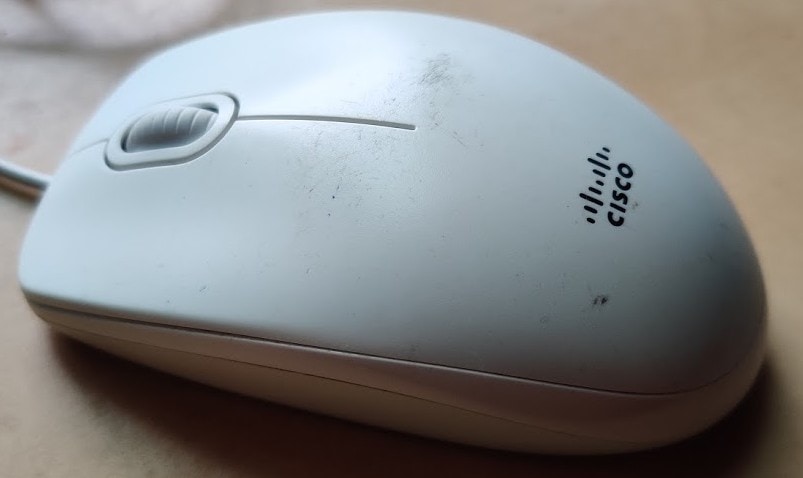 Ergonomic Mouse
With the "Mandatory working from home" and sitting each day at my own desk (Which was far from comfortable), I noticed I was getting some pains in my lower right arm. One of the things to avoid it was a ergonomic mouse. At that point in time I choose for the Logitech MX Mouse.
It is basically standing and you don't have to twist your wrist a lot. It is very easy to use and I did had some problems to reach the "extra buttons". The normal left, right and scroll button were good reachable.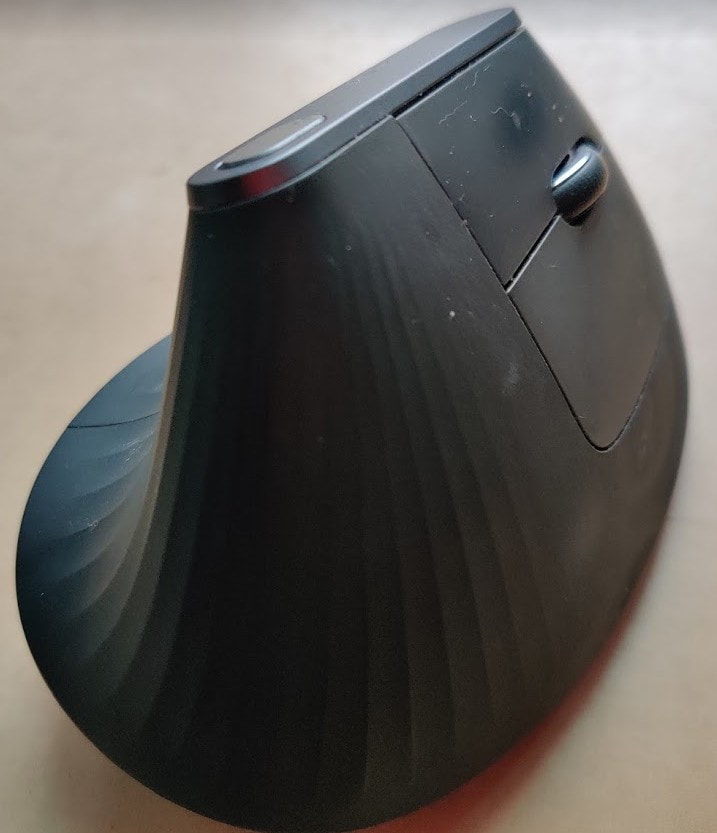 Rollermouse Red
The Rollermouse Red can be bought via Amazon (Via Amazons Affiliate Program) and the homepage is: contourdesign.com
There is a wireless and wired mouse and I choose to have the wired one. (As you can see in the picture).
Right from the start it feels very nice. Although I am using a mechanical split keyboard, after adjusting the heights, it is working very good. Some minor things about the keyboard and mouse combination but that isn't that bad.
You roll it really and the mouse is moving. Simple as that!

The buttons are slightly to the left side of the middle, which makes it easier to use with your left hand. If you want to use the right hand for the buttons, it is way off.
The buttons are customizable and I changed it a bit, so the normal click and double click are easier to reach.
Even the amount of pressure of a click on the roller can be adjusted.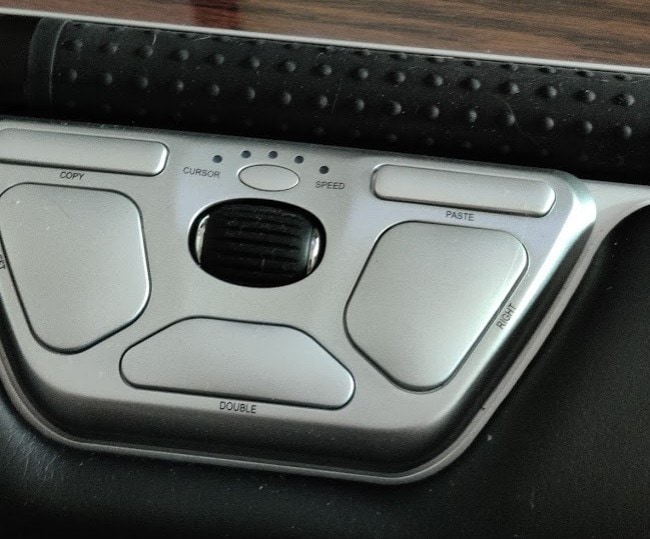 Conclusion
The "try" version of the Rollermouse is a joke!
They know you cannot switch back when you're using it for more than 5 minutes! You adapt very quickly to it.
It's a lot of money and I think for me it is worth it!
I really like it and I cannot do without the RollerMouse (And Trackpoint) anymore.
---
Other Personal View Posts: